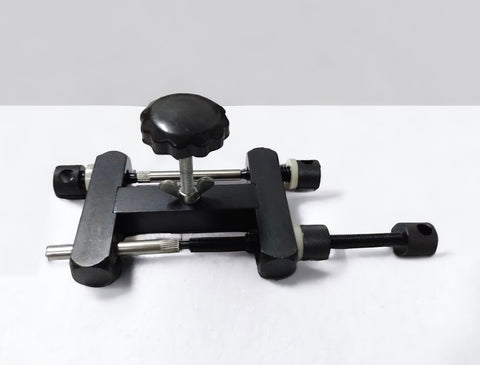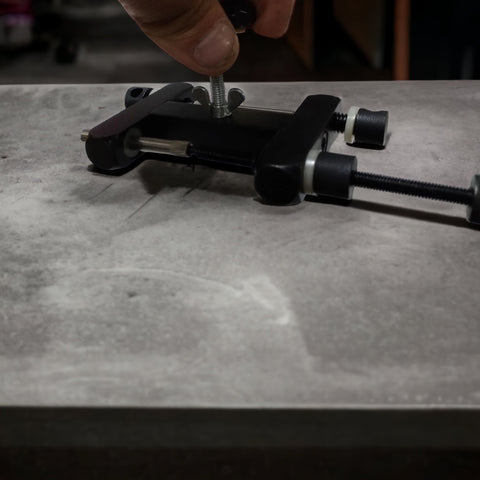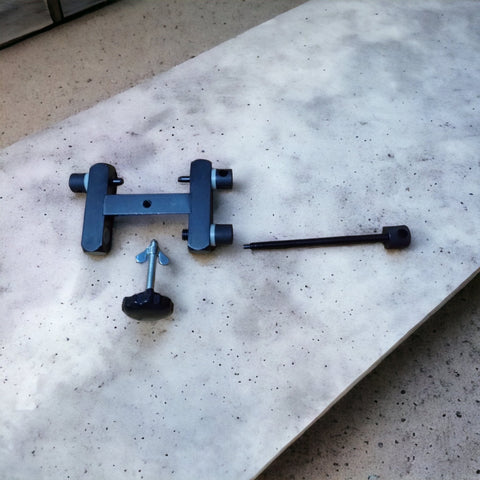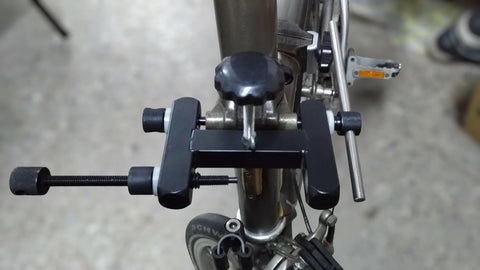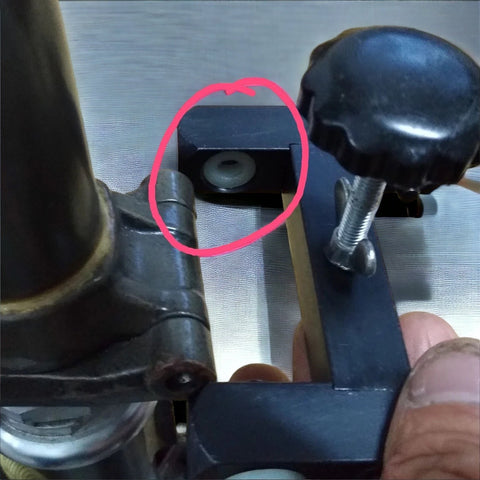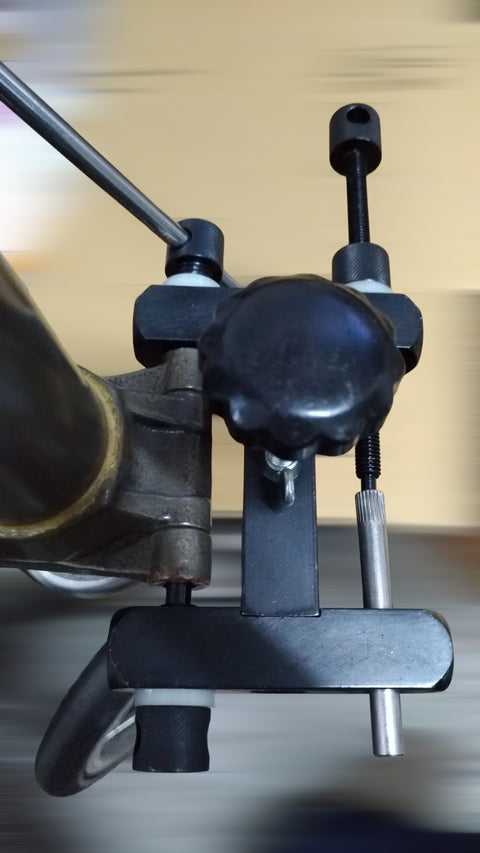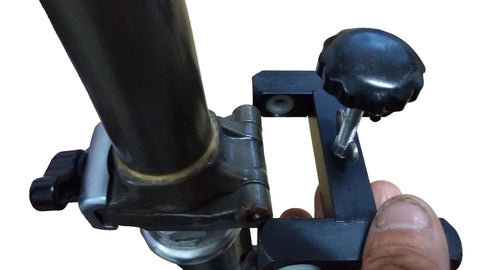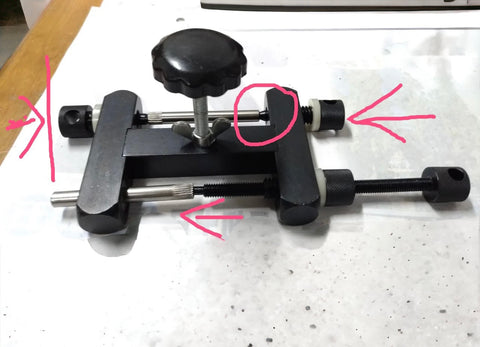 Fantastic4
Fantastic4 Tools for Brompton Bicycle Frame/Stem Hinge Spindle Assemble
Suitable for DIY enthusiasts or bike stores.

This tool is made of square-shaped steel and features a ridge lock. After CO2 welding and undergoing a hardening heat treatment process, the body achieves a hardness level of over HRC 55 degrees. The tool is further treated with powder baking paint for an appealing appearance.

It serves three functions: ejecting and disassembling the old shaft, inserting the new shaft end, and pressing in and expanding the new shaft surface.

To prevent damage to the paint surface while screwing, there is a plastic-steel surface pad in contact with body fluids.