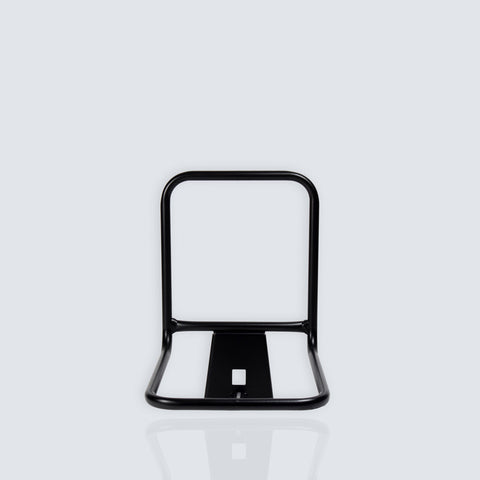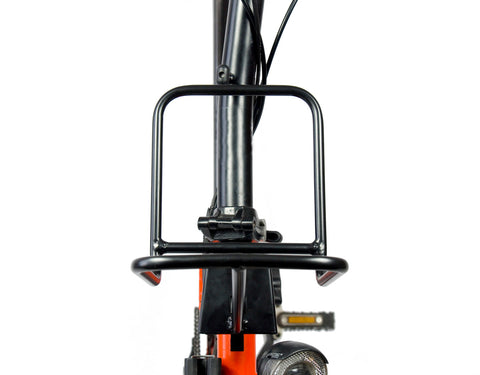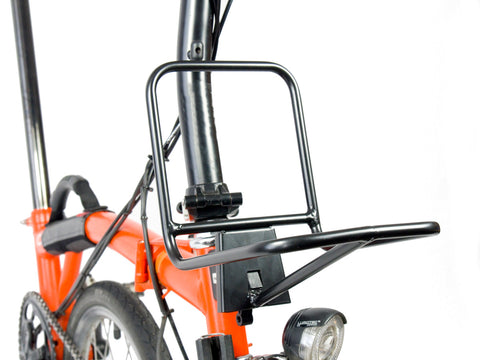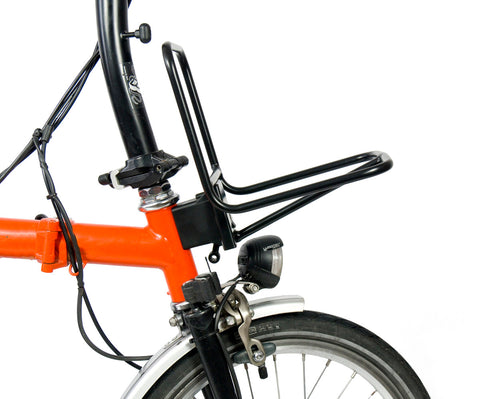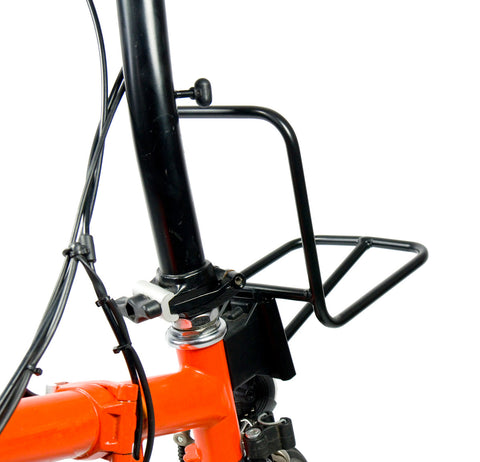 Fahrer
Fahrer Front Rack for Brompton Bicycle
Made in Germany
FRONT RACK is a minimalistic front carrier. Our model made for Brompton folding bikes can easily be clicked into place above the carrier block and removed just as quickly.
The carrier can also remain on the folding bike when folded. Bags and boxes can be transported on the carrier. For fastening please see our tension belt offered as accessory.
Our bags BOTE and GANOVE, which both match the carrier, is very convenient to use. They have suitable holder leashes on the back, with which they can be attached to the carrier fast.
Attachment note: If the locking hook does not engage when pushing the carrier onto the block: Loosen the fastening screw of the plastic hook, push the hook all the way up and tighten the screw again.
Features:
colour: black
steel, powdercoated
weight: 375 gramm
length of the lower L: 18 cm
length of the upper L: 17,5 cm
width: 15,8 cm
max. load 10 kg
easy to install