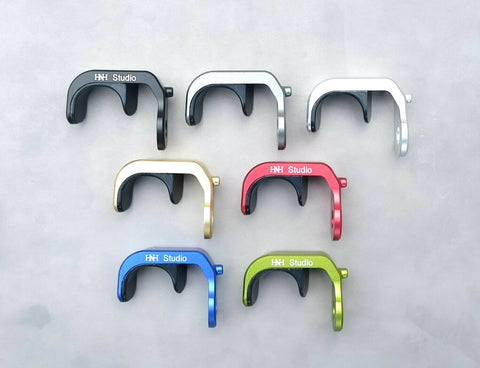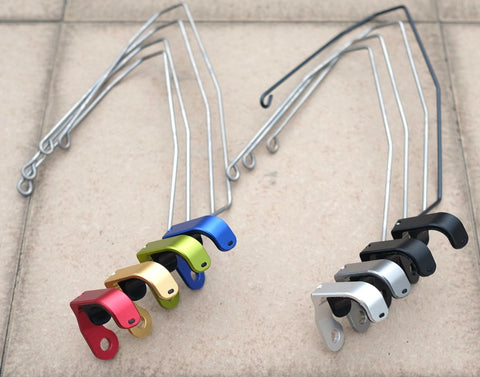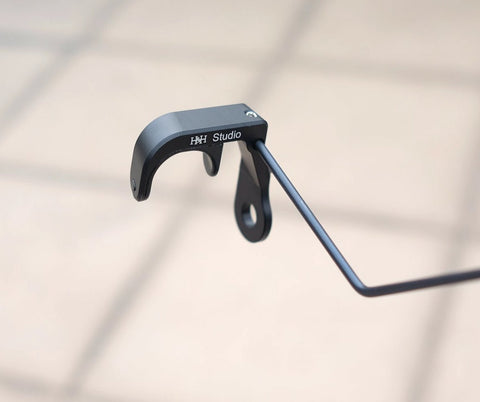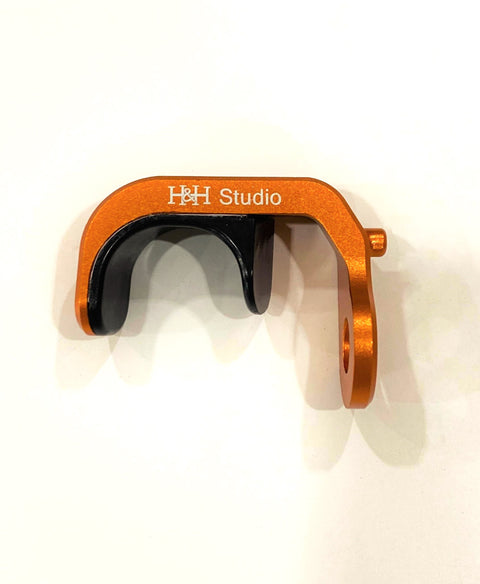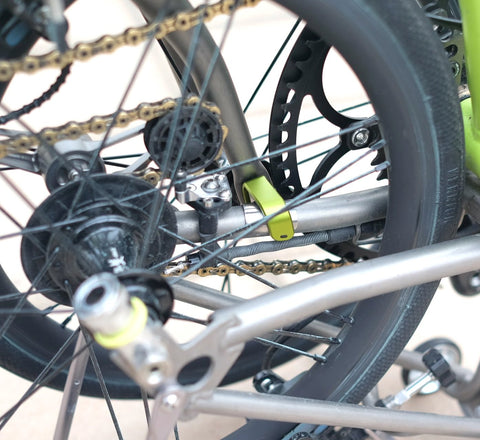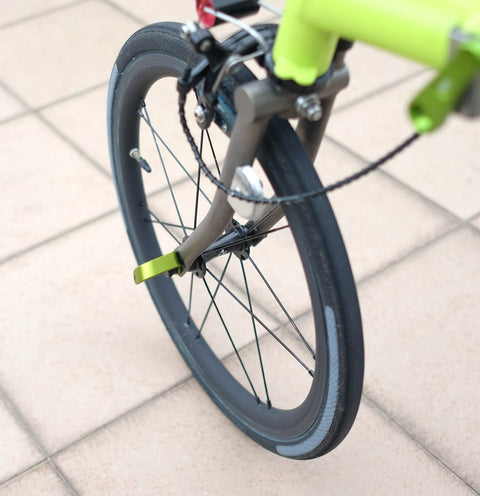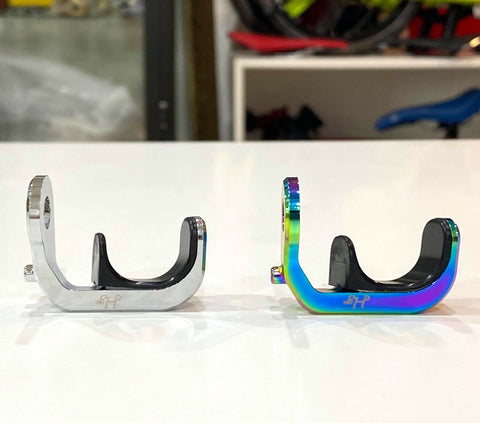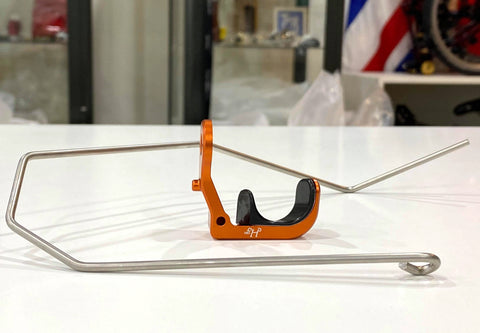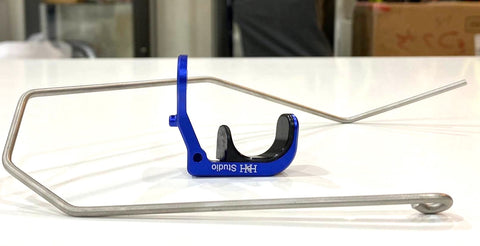 H&H
H&H CNC Front Axle Hook V2 for Brompton Bicycle A/C/E/P Line
Version upgrade :
Narrower body to take up to 58T chain ring
Features:
Ideal for E-type Brompton (No fender) or L/R type Brompton (with fender, the hook will come with a titanium stay), will replace plastic stock version (20g or 46g with stay).
Specially designed ABS Plastic holder to prevent paint scratch.
Solve the issue of after fold tilting by using CNC machined angle to support and straighten Brompton folded posture. The grip won't scratch ground anymore.
Four metallic anodization colours to choose. (refer to listing photo)
Please choose the correct type of Brompton to apply, the difference is with or without the

titanium stay (original titanium colour, black upon request)

for mudguard fender.