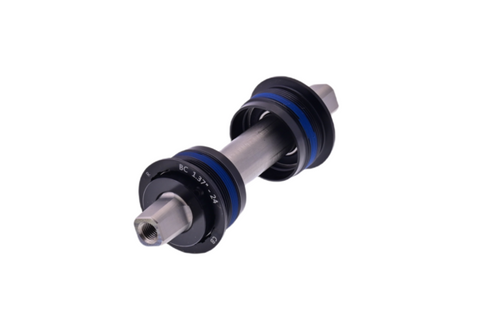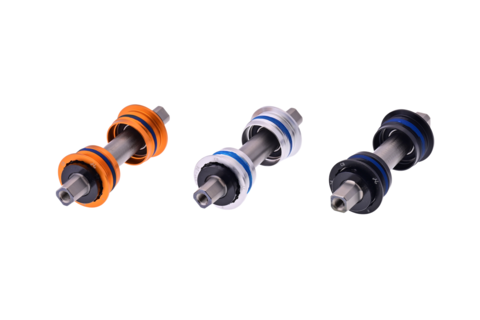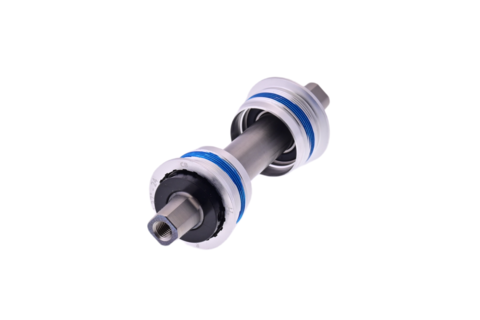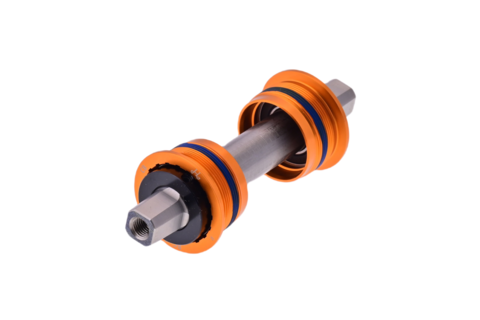 H&H
H&H Titanium Hollow Spindle Bottom Bracket for Brompton Bicycle
Titanium Hollow Spindle, lightweiht and durable, only 161g (vs. Stock Steel Spindle version at 243g)
Lock rings design to fix Spindle position on BB. Can Finetune Chainline and spindle position without disassembling whole BB set
Aluminum lockrings in between BB and crankarms with premium looks
+/- 3mm adjustable range on both side of the Titanium Spindle (120mm long), no more spacer required
Design and Manufactured by Taiwan H&H
Installation Note

Bearing cap that is marked L (Left-hand Thread) should be installed on Brompton frame right side (Drive side with Chainring / turn counter clockwise to lock tight);
Bearing cap with R label means Right-Hand Thread, should be put on frame left side.
Steps:
1. Remove lock rings on both sides.
2. Put Titanium Spindle through right bearing cap, lock the Bottom Bracket tight (turn bearing cap counter clockwise).
3. Lock tight the left bearing cap.
4. Put back the lock rings, use rubber hammer to adjust spindle position (chainling finetuning).
5. Lock tight both lock rings