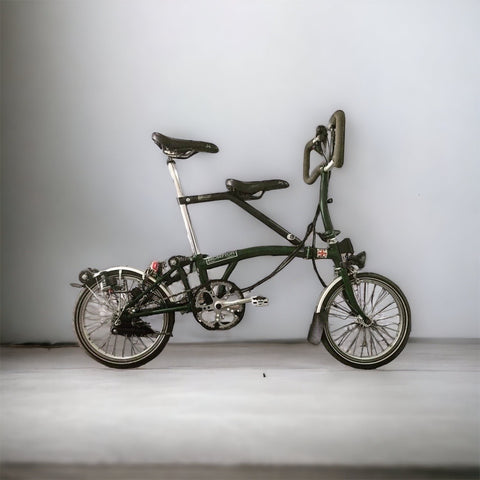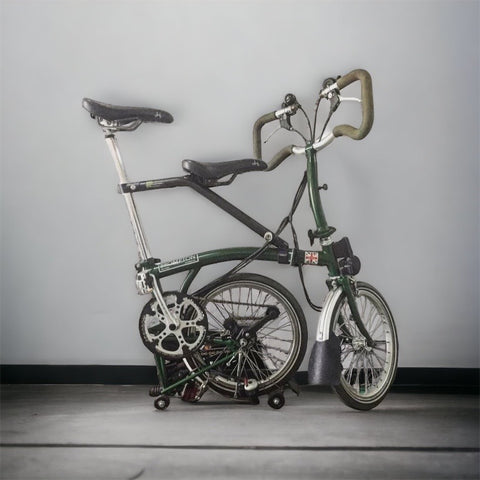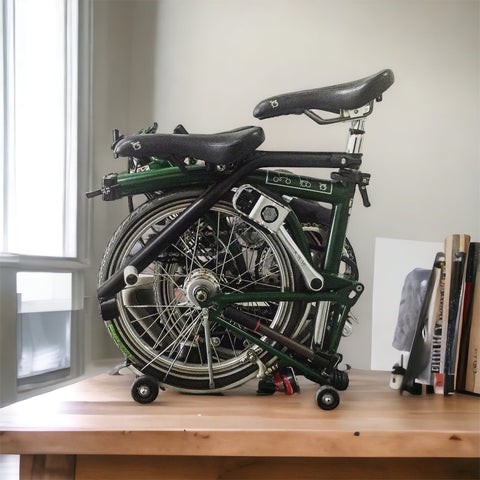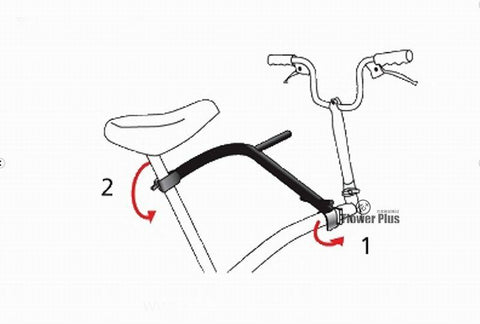 IT Chair
IT Chair Child Seat for Brompton Bicycle
For carrying a small child on a Brompton. 
The IT Chair clamps to the seatpost at the back and hooks under the main hinge in the centre of the frame. The child has a pair of footrests and can hold onto the handlebars. It releases by undoing a standard Brompton clamp nut which clamps around the seatpost. Then you can just unhook the front and swing the IT Chair to one side of the frame when you fold the bike. The newer version of the IT Chair is made of aluminium and no longer has the folding foot pegs.
Buy saddle for kids here
Note:

Suitable for kids aged 2.5 to 5-6 years old




Compatible with Brompton models from 2004 onwards




Compatible with all handlebar models




Weight: 800g




Does not affect the bike's normal use. When the bike is folded, the edge protrudes about three centimetres from the left-hand side




This requires a seat clamp, such as a Brompton Pentaclip or similar plus a suitable saddle. 




Footrests (but without straps) and allen keys to assemble are included.