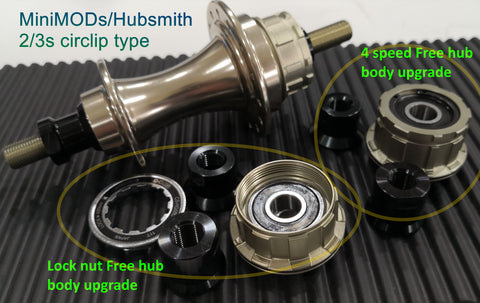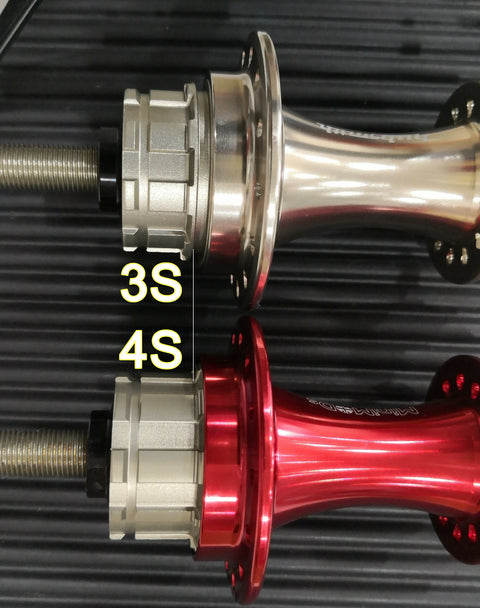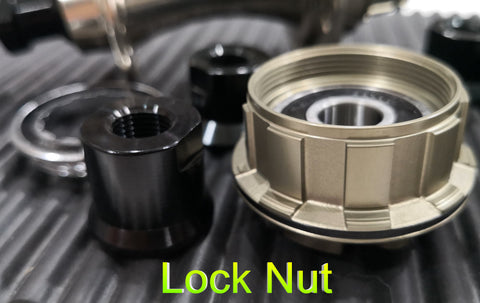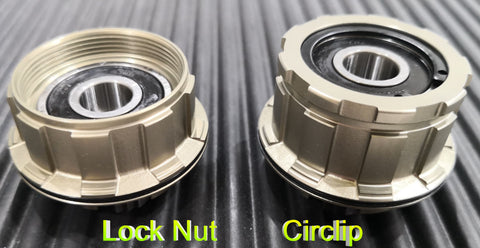 MIniMODs
MiniMODs 2/3 speed Hub 4 Speed External Cogs Upgrade Kit for Brompton Bicycle
Options:
(a) Circlip type kit :
Circlip type 4 speed free hub body x 1.

We will include 2 sizes of snap rings (1.2, 1.5, 1.8 or 2mm. Pick 2 during checkout in "order comment". 1.2 and 1.8will be default if not specified)

Black screw caps are not included, you can utilize the original ones.
(b.) Lock Nut type Kit

Lock Nut type 4 speed free hub body x 1

Lock ring (shimano spec) x 1

Left and right screw nuts (replace old ones for proper dimension)

Lock Nut type hub is external 5 cogs possible
Note :
This listing is only for the 4 speed free hub upgrade kit (circlip or locknut type).
You need your own 3rd party rear hub from MiniMODs, Hubsmith or most ORZ wheelset.