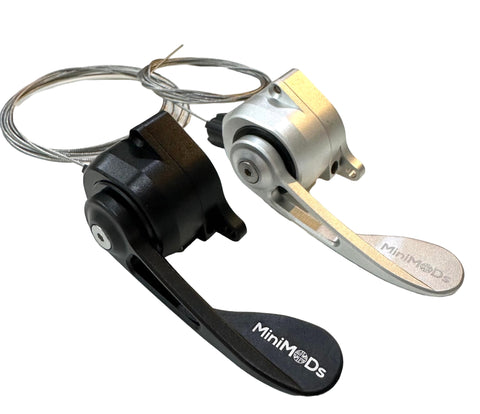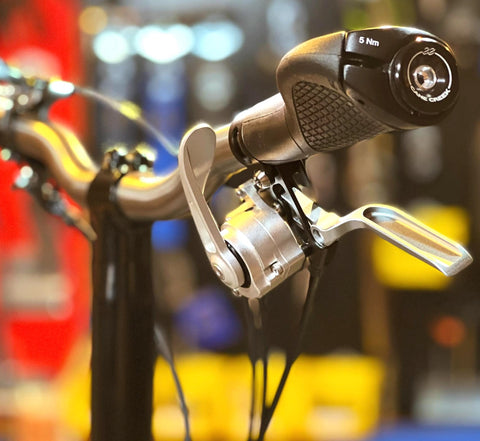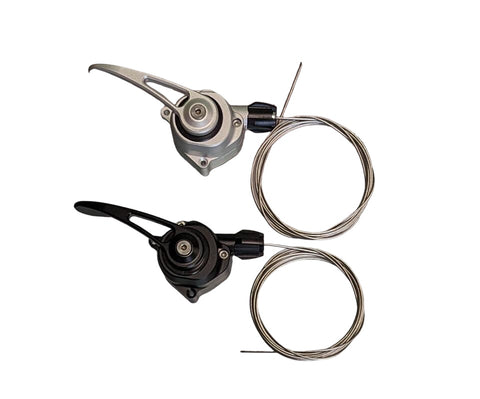 Fantastic4Toys
MiniMods X Series 7 Speed Thumb Shifter for Brompton Bicycle
Aluminum alloy CNC machined lightweight 70g.

Compatible to Brompton stock intergrated derailleur gear shifter brake lever set (same fixture to fix on brake lever left hand side) or H&H and other brands (if they are designed to intergrate the fixture for stock derailleur shifter) brake lever sets, these are not included.
To pair with non Brompton compatible brake levers, you will need to attach it on the optional shifter adapter.

Single lever double tap trigger : One tap (one click) forward two taps (two clicks) back. Only one thumb to control whole processes.