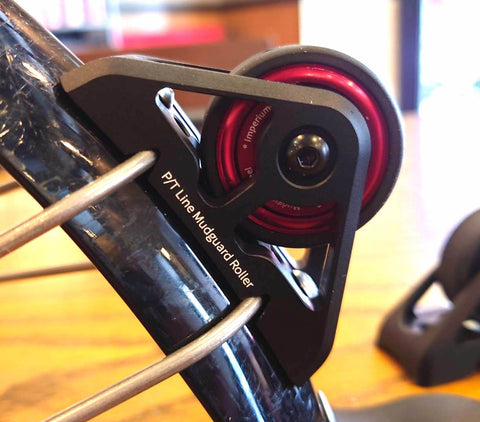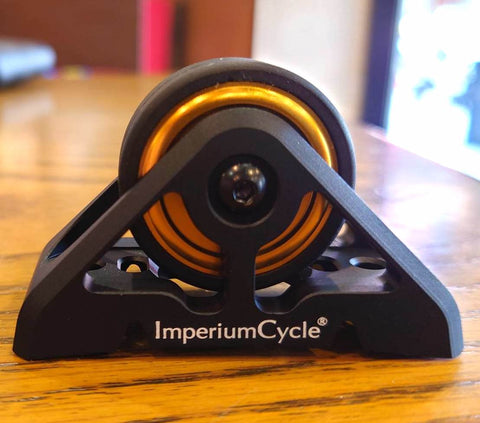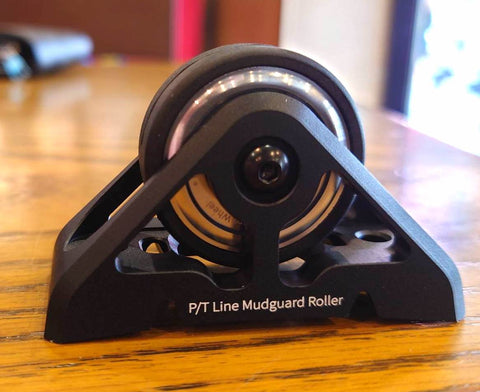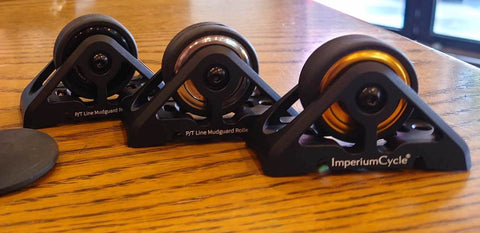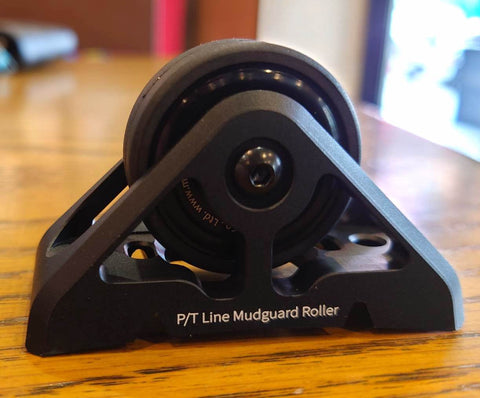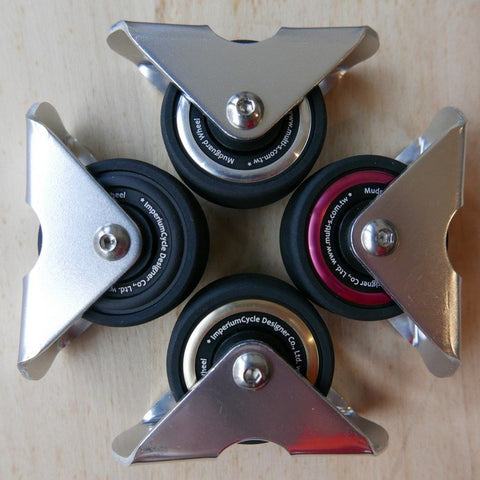 Multi-S
Multi-S Mudguard Roller for Brompton Bicycle
Features:
1. Industril graded (608 ABEC-7) bearing for smoother rolling with less resistence.
2. Custom made wide rubber tyre for durability (narrow o-ring type can be caught and peeled off on very ragged road condition), 4 coulrs rim and two colours aluminum fixture included.
3. Same size as stock Brompton mudguard wheel but colourful and stylish.
4. This listing is for one mudguard wheel and its fixture. Optional reinforced plate for stock plastic mudguard available in another listing.
5. P/T Line spec new in, different from A/C Line and Electric version.
6. Designed and Manufactured by Taiwan Multi-S (Imperium Cycle).
Installation: (demonstration only, not the exact item)
1. Deflate rear tyre. Use allen key to loosen only one bolt on the stock mudguard wheel but always use your finger to push toward bottom of mudgauad and keep the nut in place without dropping it. Rotate the old wheel sideway.
Loosly fix one end of the new wheel in position, don't tighten it yet.
2. Remove the 2nd bolt on the stock mudguard wheel to remove it.
Still use your finger to
keep the nut in place
3. Put in the other bolt and tighten both. Done!