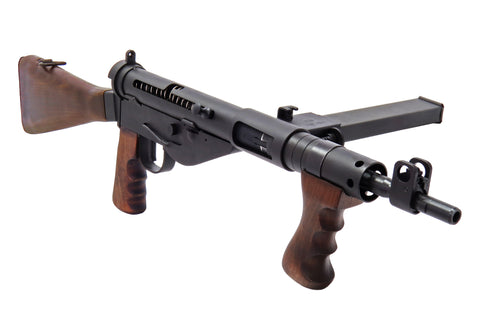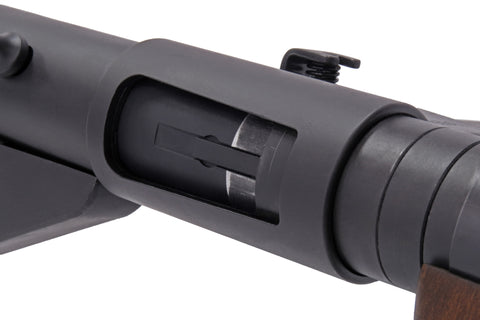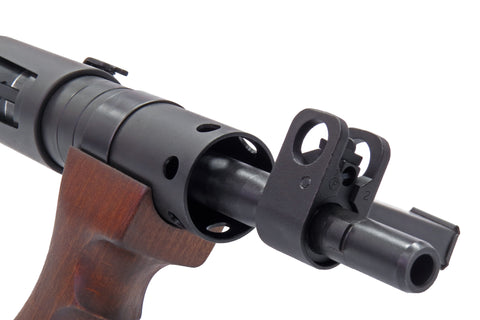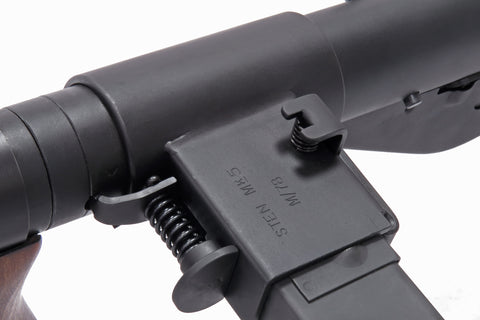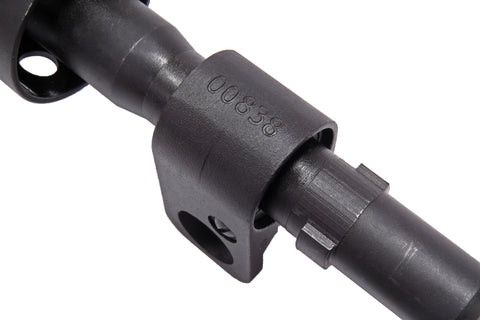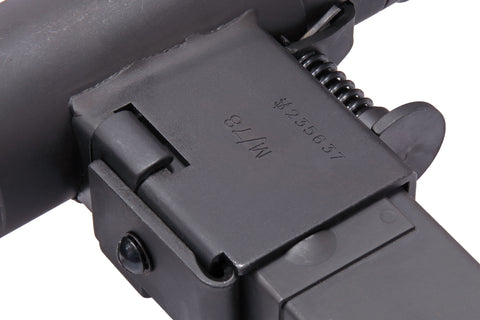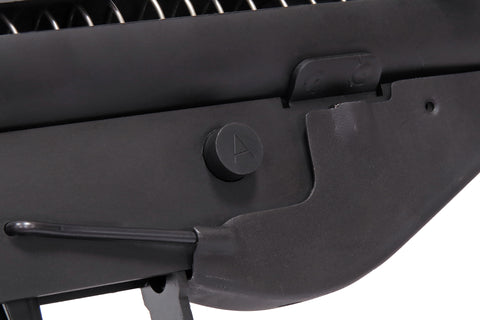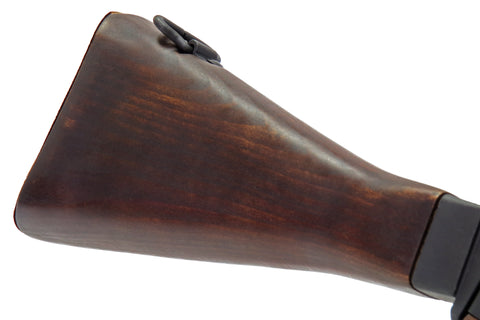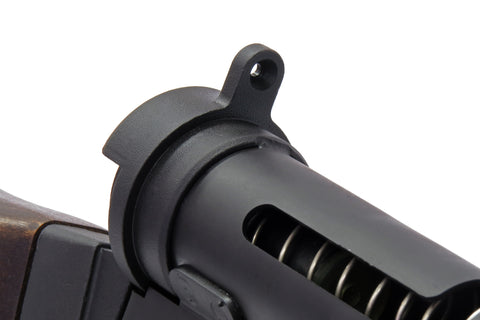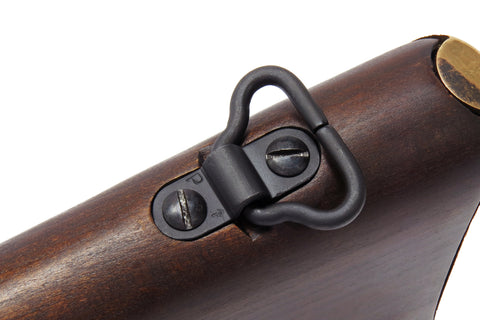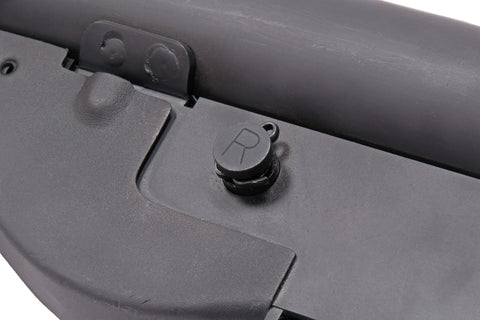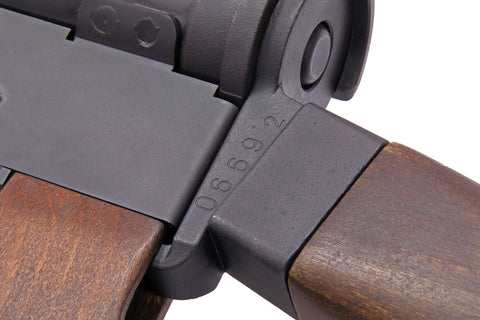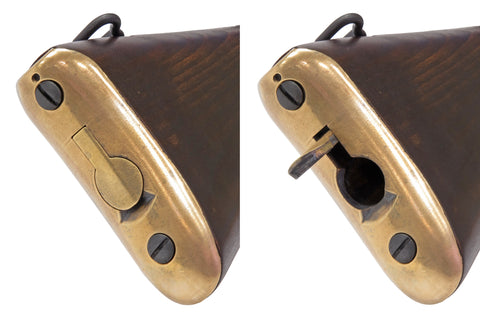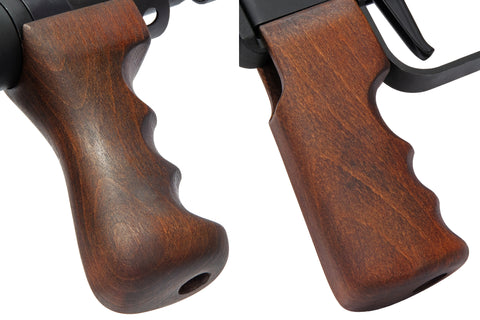 Northeast
Northeast Sten Gun Mk V GBB SMG
- Made in Taiwan
- Length : 760 mm
- Weight : 3920 g
- System : Open Bolt Gas Blowback / Adjustable Hop Up
- Caliber : 6 mm BB
- Magazine Capacity : 32 + 1
- Exterior Material : Steel (w/ Parkerized Finish) / Aluminum Alloy / Wood (Beech) / Brass
- Firing Modes : Semi / Full-Auto
- Realistic Features & Markings
The STEN Mk.5 is a better-quality, more elaborate version of the Mk 2, introduced in 1944. The upgrade includes wooden pistol grip, fore grip, wooden stock and a Lee Enfield No. 4 front sight. Which makes the gun more easily controlled and solid.
They are issued to the elite red devil, paratroopers, in Operation Tonga (Part of Operation Overlord, Normandy), Operation Market Garden (Battle of Arnhem) and all over Europe.
After the great war, it continued to serve through the early part of the cold war with British forces around the world, from Suez Crisis (Second Arab–Israeli War) to Malayan Emergency (Commonwealth Armed Forces fought against Malayan National Liberation Army.)

Features :
1. Blued surface process
2. Short traveling breech block provides better efficiency of gas
3. Wooden Fore grip included
4. Wooden furniture is made from beech
5. Adjustable front sight
6. Brass stock butt plate.
7. Various markings on the gun:
     a. M/78 of magazine housing marking refers to its maker of "Elkington & Son".
     b. Front sight posts maker markings
     c. Maker markings inside the brass butt plate
8. Steel structure, excluding the barrel base and breech block.