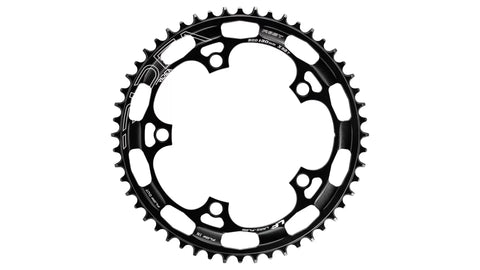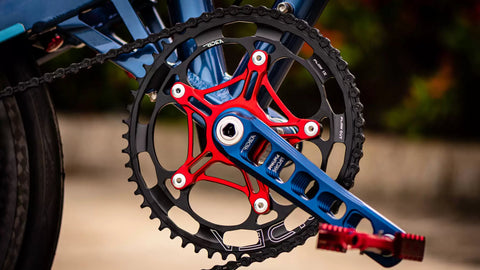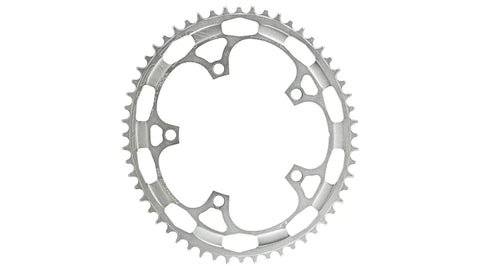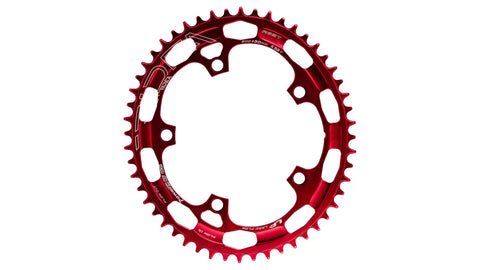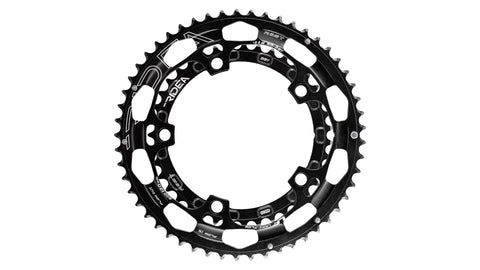 Ridea
Ridea LamiFlow R5ST BCD130 Bicycle Chainring
LamiFlow R5ST unique design creates a laminar flow to reduce drag, with the air passing through the interior and exterior of the chainring, helping you to keep your momentum, while retaining the legendary stiffness of Ridea chainrings.

LamiFlow R5ST is available for double and single ring setups. Double chainrings are designed with multiple chain bridges to maximize front derailleur performance, while single chainrings use the exclusive X-ODON technology to prevent chain sucks and increase the stability of the chain.

LamiFlow R5ST chainrings are compatible with Ridea cranksets with BCD130 (R5ST, ITST, ITFT), Ridea cranksets for folding bikes, as well as with other manufacturer cranksets following the standard BCD130.

For information about weight, please refer to the documents available in the Resources section. 


P/N

LamiFlow R5ST

Material

CNC Swiss AL 7075-T7651

BCD

130 mm




5 bolts

2x
W0T

53/39; 56/44; 58/46

W2T

53/40

W3T

56/44

1x X-ODON
W0T

46; 48; 50; 52; 54; 56; 58

W3T

42; 46; 48; 50; 52; 54; 56; 58