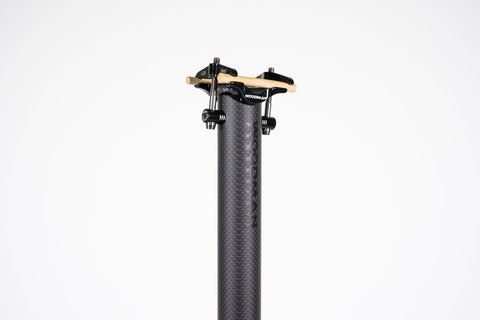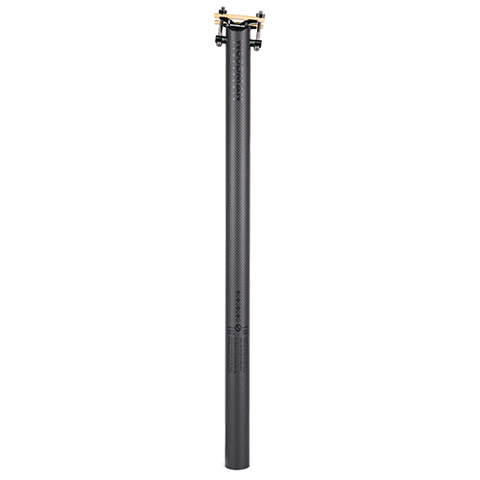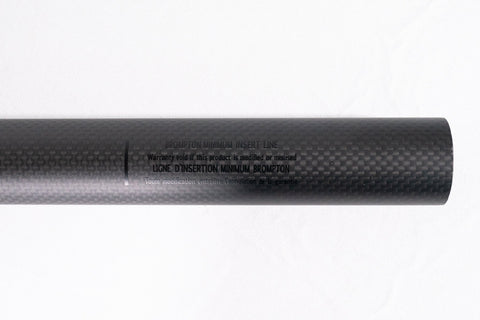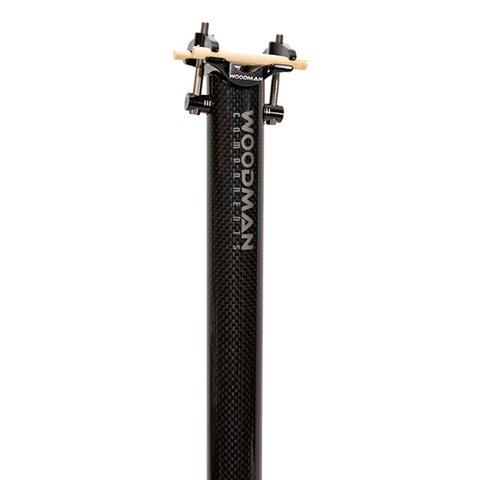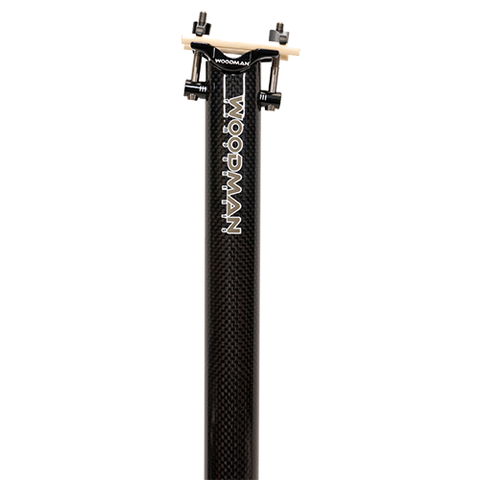 WOOdman
WOOdman Carbo GT2 Ti Carbon Seatpost for Brompton Bicycle
The WOOdman Brompton Carbon Seatpost is a must-have upgrade for Brompton enthusiasts seeking to enhance their riding experience. Designed specifically for the Brompton bicycle with a standard 31.8mm diameter, this carbon fiber seatpost offers a remarkable weight reduction, making your Brompton even lighter and more effortless to carry.
Crafted from high-quality carbon fiber material, the WOOdman Brompton Carbon Seatpost weighs in at a mere 260g. This significant reduction in weight not only lightens the overall load of your bike but also contributes to improved maneuverability and agility. Whether you're commuting through bustling city streets or embarking on adventurous journeys, this seatpost will enable you to effortlessly navigate your Brompton.
Not compromising on strength and durability, the WOOdman Brompton Seatpost combines the inherent robustness of carbon fiber with CNC-machined titanium screws. This thoughtful construction ensures that the seatpost remains lightweight without sacrificing structural integrity. You can confidently rely on this seatpost to withstand the demands of various terrains and riding conditions.
MATERIALS:
3K Carbon fiber tube and CNC-machined premium titanium bolts.

BROMPTON CARBON SEATPOST FEATURES:
Lightweight and durable
Offer an extra long seatpost 650mm options
Tested to the highest standard
Designed for Brompton bikes, also compatible with any 31.8mm seatpost. 
Compatible with standard carbon rails (7X9)
Diameter : 31.8mm
Rider's weight limit:110kg