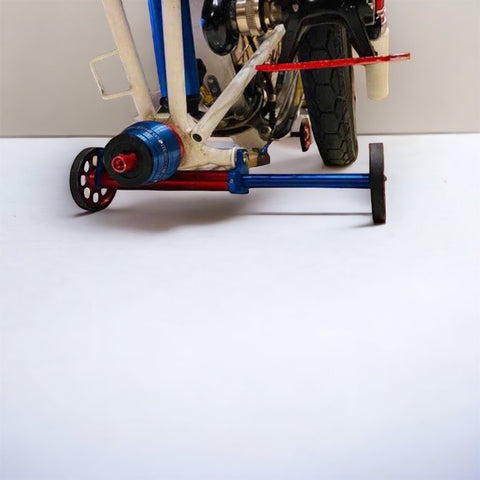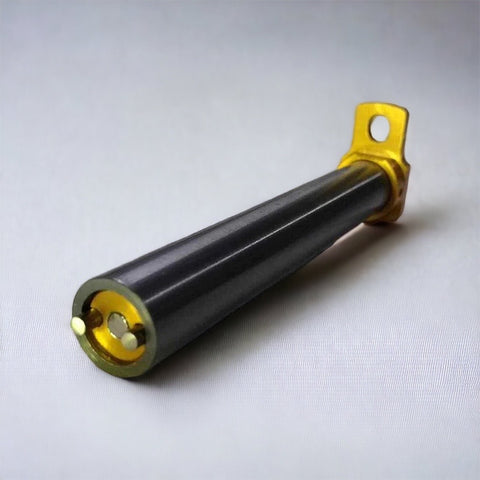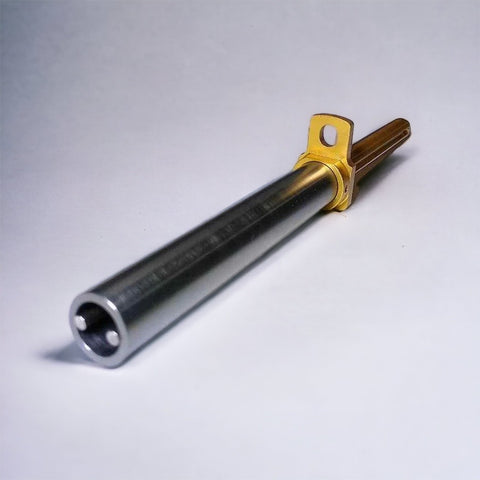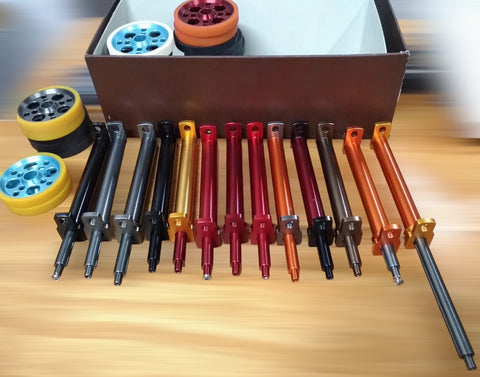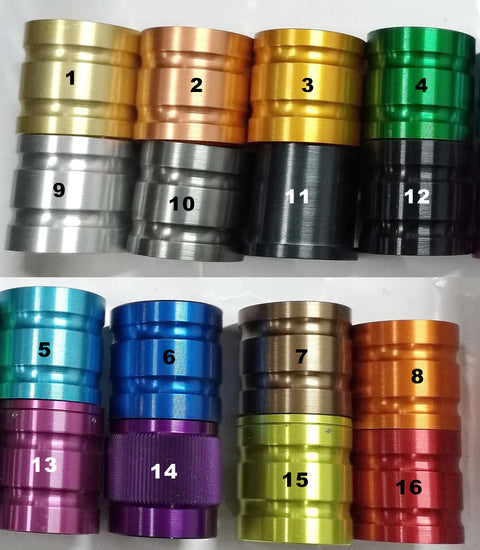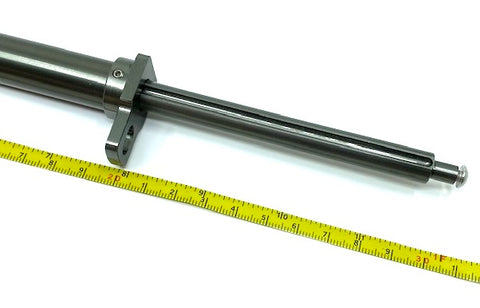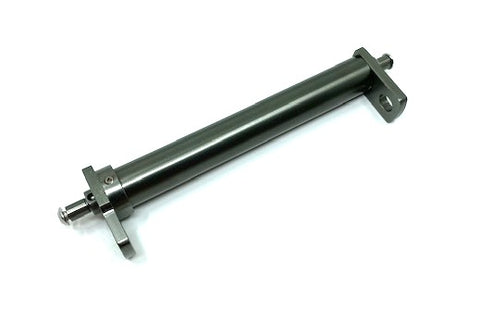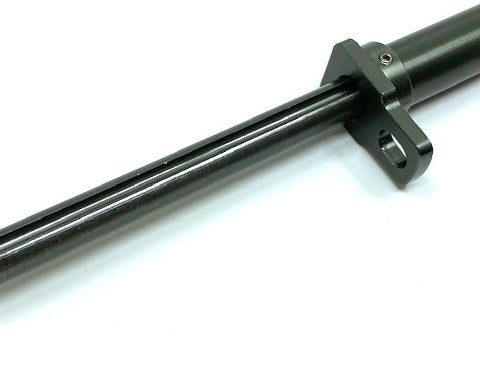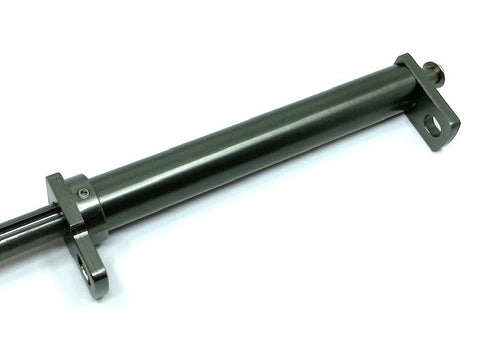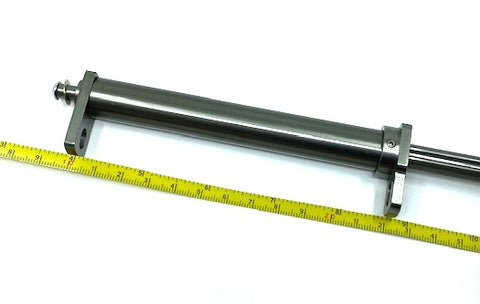 Fantastic4
Fantastic4 Easy Wheels Extender Bar for Brompton Bicycle
NOTE:
The extender is best suited for Fantastic4 easy wheels




For other easy wheels available in the market, additional washers may be required for proper fitting




It is NOT compatible with Ti parts easy wheels




With the original built-in double guide rail structure, the extension rod receives continuous support from the guide rails throughout its extension. This design allows for the creation of the lightest and longest extension rod, catering to the lightweight requirements of bicycle enthusiasts. This extension rod effectively addresses the drawbacks of the Brompton, such as difficulty in rolling after folding and instability leading to falls. Many existing commercially available products utilize the extension method of a round tube plunger, which limits the extension distance. Moreover, when extended to its maximum length, the rear end lacks support, resulting in shaking and inadequate stability.
The current aerospace material used for improving the old tube plunger method is aluminum alloy 6061. It incorporates a new high-rigidity linear slide device to enhance the structure. Regardless of the extension distance of the extension rod, the principle of linear slide is employed, with two high-hardness steel rails on both sides providing support.

As a result, the extension length of the wheels surpasses that of any externally modified products. This wider extension contributes to a lower risk of tipping over, whether the bicycle is in a standing position or being pushed. Consequently, the current extension rod is the lightest and longest among its counterparts, and the outer tube is the finest.

Bikers who have original racks can also easily install these extension rods. Additionally, the elastic rope hooks on the shelves can be attached to the extension rods, eliminating concerns about the hooks for the elastic ropes. The entire set weighs approximately 77g.