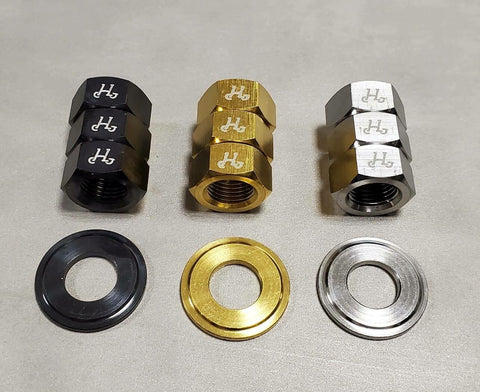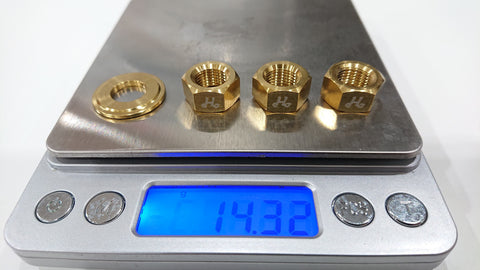 H&H
H&H Titanium 2 Speed Rear Wheel Spindle Axle Nut Set for Brompton Bicycle
Titanium nuts and washer, lightweight (15g) yet durable.
Compatible with stock or 3rd party (MiniMODs, Hubsmith, ORZ ...) 2/3/4 ... speed hub spindle axle external cogs, with washer to cover tensioner in place. Not compatible with Brompton 3 or 6 speed (BSR/BWR hub) or Sturmey archer internal gear hub.
Made in Taiwan, precision CNC machined.